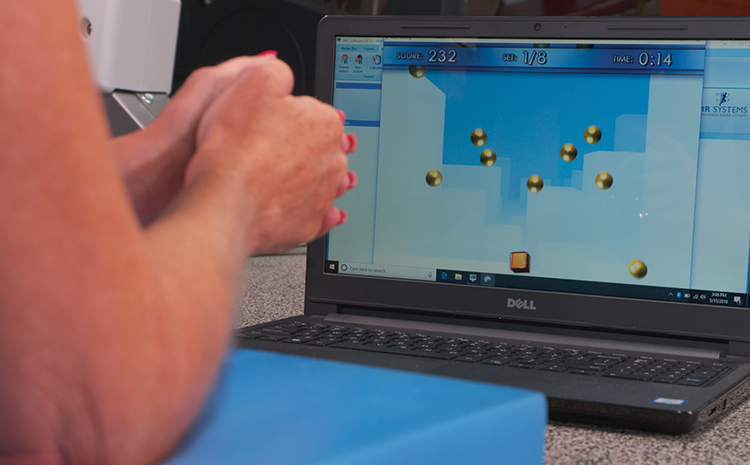 Scientific Study Shows Video Games Can Improve Measures of Mobility and Balance
In the April-June 2018 edition of the Journal of GERIATRIC Physical Therapy a recent study was highlighted where video games were actually tested as a way to improve mobility and balance in older people (age 65+). Conducted at Auckland University in Auckland, New Zealand, the study entitled, Active Video Games for Improving Physical Performance Measures in Older People: A Meta-analysis, was intended to evaluate whether active video games (AVG's) could improve measures of physical performance in older people.
In the study, AVG's were found to be more effective than conventional exercise and were more effective than a control group for improving 30-second sit-to-stand scores. The Conclusions for the study: AVG's can improve measures of mobility and balance in older people when used either on their own or as part of an exercise program. Ron Cram, PT, co-owner and co-founder of Innovative Treatment Strategies was pleased to see the results of this study but said he was not surprised.
"While we do not have documented results in terms of a formal research study, we have seen this kind of response with patients who are using our Monitored Rehab Cube (MR Cube)." The Monitored Rehab Cube is a state-of-the-art testing/training and rehab tool designed to provide unsurpassed development of the neuromuscular system. Cram's company, Innovative Treatment Strategies has exclusive marketing rights to the MR Cube in the U.S.
"We recently had a patient in a nursing home facility whose physical tolerance for standing when doing rehabilitative exercise was roughly a minute and a half. The first time we introduced the MR Cube to her rehab exercise regimen, she continued her exercise for almost 6 and a half minutes. She was totally focused on the gamification activity that was displayed on the screen of the laptop which enabled her to ignore the fatigue she had previously felt doing conventional rehab exercise." Cram is also quick to point out that the MR Cube actually increases rehab intensity for faster recovery and in addition, can help drive additional revenues for hospital rehab clinics, outpatient clinics and long term care settings.
Ron Cram and Jamey Kleva, co-owners of Innovative Treatment Strategies, have over 50 years of combined experience owning and operating rehabilitation companies in a variety of settings. As business owners, they are focused on bringing state-of-the-art equipment to help therapists achieve optimal clinical success with their patients.